Today I found a website called
boston proper
while I was browsing for some daytime dresses to feature in this blog today, most of their products are not modest at all but I still able to pick something which I think will be appropriate to wear by fashionable muslimas out there :) These are good for spring and n summer days, perfect to be worn anytime of the day esp. at the parks and seasides: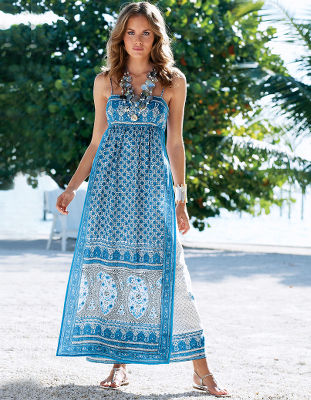 Vintage kaftan dress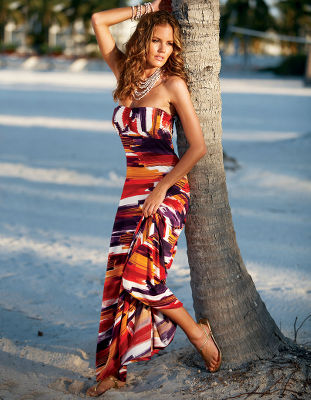 Color-brushed strapless dress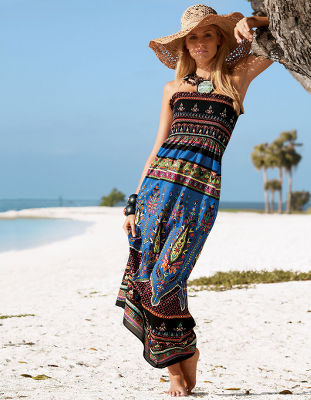 Smocked border-print dress
All of the above dresses should be worn with matching jacket to cover the shoulder and sleeve of course. The jacket below is one of my picks to wear with these dresses. I knew there are lots of jackets that will be more prettier than this but I'm quite lazy this morning to search for more, lol :D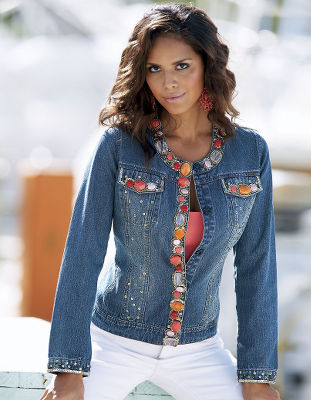 Embellished denim jacket
Lastly, the most important thing, don't forget to wear the matching HIJAB to complete these set!